I realize Francis Beckwith is just trying to fit into the modern culture of political correctness and to honor the contributions of those of the black race, but his recent post titled: "The Catholic Church's Black Popes" is a bit off the mark (even beyond calling the Roman church the "Catholic Church." (
link to post
)
First, the term "Black Popes" usually refers to the head of the so-called Society of Jesus (Jesuits), currently Adolfo Nicolás (who is apparently the 30th such head of the Jesuits)
Also, while there were three African bishops of Rome:
Pope St. Victor I (allegedly from 186-197 A.D.)
Pope St. Militiades (allegedly from 311-314 A.D.)
Pope St. Gelasius I (allegedly from 492-496 A.D.)

They were all North Africans, not Sub-saharan Africans and consequently were no more "black" than other notable African Christians like Augustine, Tertullian, Origen, or Athanasius.
-TurretinFan
P.S. Yes, I realize that he's quoting from Dr. Camille Brown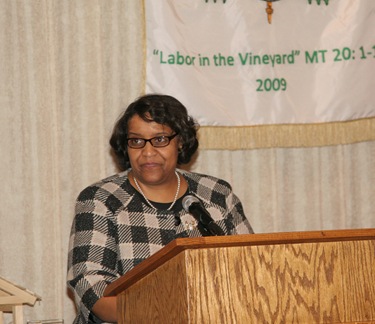 for much of his post, but her doctorate in education (
source
) seems to have left her sadly unaware of the racial distinction between north Africans and sub-Saharan Africans.
P.P.S. I don't mean for this post to suggest that I approve of the polarizing tradition of having a "black history month," nor to suggest any approval of disparagement of the black race.